Based in Hinckley, Leicestershire, in the Midlands, 2Refinish Classic Cars deal with car restoration projects for customers based throughout the UK.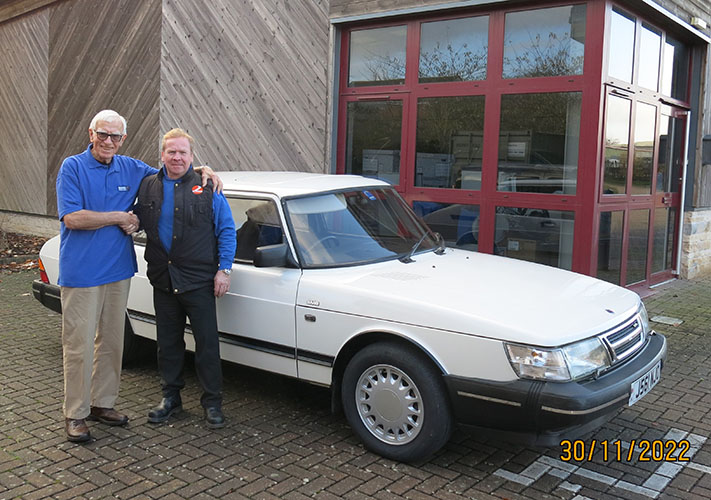 Simon is the owner of 2Refinish Classic Cars and oversees the daily operations, in addition to providing advice and finding solutions for a multitude of customer restoration projects.
He has extensive experience in the automotive industry and has always had a love of cars, in particular, classic MINIs and later – SAABs.
Simon first became a SAAB enthusiast in 1980, after joining the sales team at a SAAB dealership. He soon became a huge fan of the superior quality of the Swedish brand and continued his working life at Langrop SAAB in Anstey, Leicestershire.
Fast forward many years later and Simon has never been able to let go of his passion for cars from days gone by. Since April 2012 he has been running his own business, specialising in the restoration, recommissioning and revival of classic cars.
He loves nothing more than to talk with fellow enthusiasts about the quality and quirks of classic motors.
If you have a project to discuss – give Simon a call.
Driven by Quality and Expertise
Simon and his team believe if a job is worth doing, it's worth doing well.
When you entrust your car restoration project to 2Refinish Classic Cars, you can expect excellent customer service, high-quality workmanship and close attention to detail.
From the moment your project is started, you'll be provided with a weekly update with photos so you can see the progress being made. Customers really enjoy seeing all the different stages whilst their pride and joy is being brought back to life.
When working on classic cars, you never know what you might uncover, so estimated completion dates are exactly that. However, you'll always be kept informed of any situations that arise that might affect the completion date or your budget.
Once your iconic car is ready for collection, you'll be notified and arrangements can be made for you to visit and drive it away or for your car to be delivered to your door.
What does a complete classic car restoration look like? Here's our 5 steps to success.