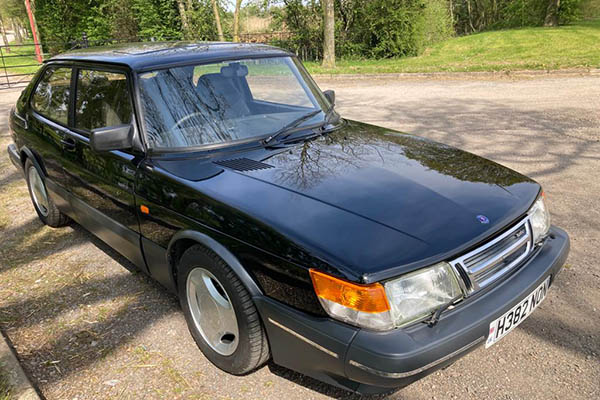 This SAAB 900 T16S came in to undergo a comprehensive restoration which transformed it into this stunning vehicle. From recommissioning and paintwork to engine reconditioning and interior upgrades. The result is a cherished car for our client.
A Unique Customer and their SAAB 900
In our long history of being involved with the SAAB brand, we have come across many different customers and this customer was quite different indeed! From the first time we spoke, I knew this was a person who knew what they wanted and I would have to deliver. The car was sent to us by trailer, this happens a lot because the SAAB 900 is becoming very collectable.
The customer had owned their SAAB 900 for 20 years, unfortunately, it was taken off the road after the usual underbody problems that the cars pick up over many years of workshop repairs. This car has a very special meaning to them, so they decided, initially, to have the car recommissioned so they could drive it without blowing a huge budget.
Full Re-paint and Engine/Gearbox Reconditioning
Once the client saw the quality of the work we carried out on the underside of the vehicle, they then decided they would like us to give the car a full repaint. One thing led to another and the customer decided that they would like the engine and gearbox reconditioning. This is, of course, something that 2Refinish specialises in. We also then found play in his turbocharger and this was also replaced.
Suspension, Steering Rack, and Brakes
The customer also decided that they would like the suspension reconditioning as well, along with the steering rack and brakes. This plays an important part in maintaining vehicle handling and stability as well as overall comfort and safety. With this completed the performance of the systems was restored and any signs of wear and tear were rectified.