Triumph Renown 1951 Refurbishment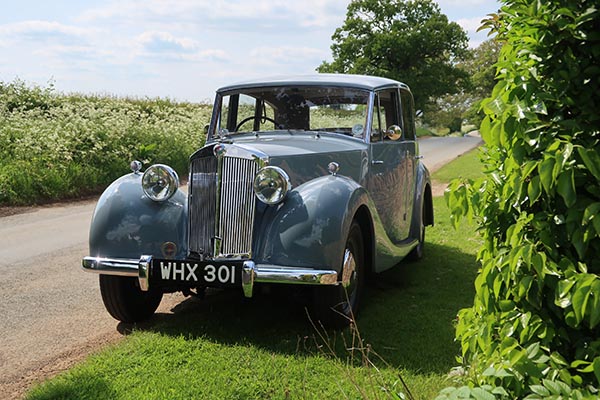 The Triumph Renown came to our classic car workshop to undergo some refurbishment to its coachwork.
Complex fabrication and paint protection
You cannot buy any panels for the Renown, so we had to refabricate various parts of the vehicle. As you can imagine, this was a complicated build. Because of it being a light-grey colour, we decided to go apply a clear over-base paint system, to give a lasting shine and, of course, aid polishing.
"Simon at 2Refinish took on the project to strip, paint and rebuild my 1951 Triumph Renown, early in 2020. Everything was carried out during the most difficult circumstances of lockdown, overcoming each obstacle as it arrived. All the work was done sympathetically and with utmost consideration to my requirements to achieve the right results. I was informed and consulted at every stage to ensure that I was happy with the direction, with the result that I feel I now have one of the best examples of this car. I can thoroughly recommend 2Refinish Classic Cars for their attention to detail and ability to deliver first-class results."